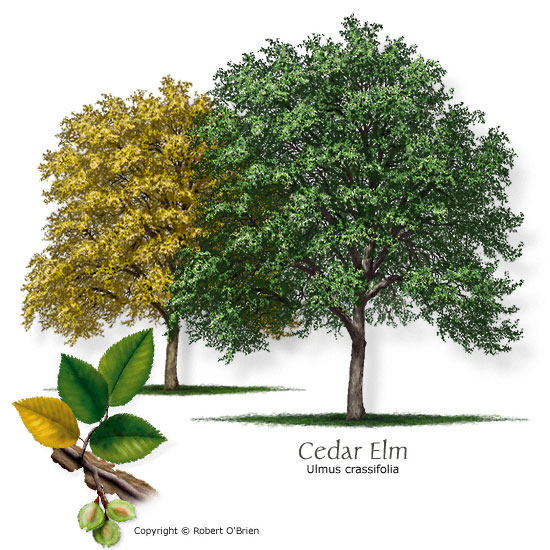 Common Name: Cedar Elm
Latin Name: Ulmus crassifolia
Tree Size: Large
Leaf Type: Deciduous
Growth Rate: Moderate
Water Needs: Moderate
Tolerances: Salty soil or sea-spray, drought, poorly drained sites, alkaline soils (pH > 7.5)
Attributes: Texas native, reliable fall color
Features: Fine textured leaves turn yellow in fall.
Comments: Tough, drought-tolerant shade tree, well-adapted to a variety of conditions.
Problems: Drooping branches may require pruning; aphids, powdery mildew, and mistletoe are notable pests.
Hit Backspace to return to Newsletter