For something more entertaining on the web, send virtual vintage Austin postcards by visiting austinpostcard.com. The site states,
"Sending a card is easy. Just follow the instructions at each step along the way.
After you have completed the card, you will be shown a preview. If you do not like your card, you may edit it and then send it, or just cancel the request. If you choose to send it the recipient will receive an e-mail advising where to find the card.
I also want to let you know that the cards are stored in a non-indexed directory so only you and the recipient will know how to find the card. This directory is also pretty secure from spammers, so send your card knowing you will not end up on any junk list."
Below are several postcard pictures you can choose. The postcards range from 1875 to at least 1935 or later.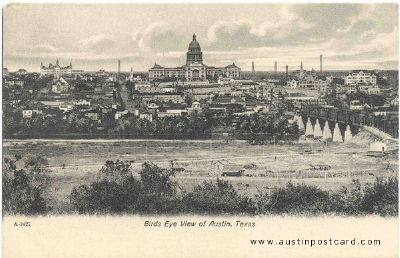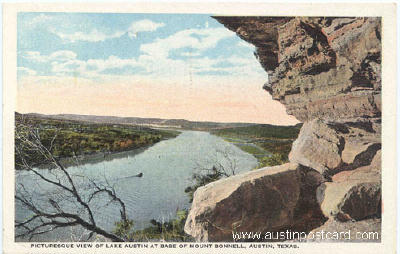 There are a huge number of old postcards that you can view on this site. They cover downtown, the capitol, UT, rivers, lakes, parks, schools, churches, hospitals, etc.
There are also non-postcard photos and essays and articles about early Austin on this site. Here is an excerpt from an article about Austin Dam which created Lake McDonald, the state's largest reservoir at the time.