Happy Holidays!
After a long, hot, and dry summer, winter has finally come to COVNA. It has been great to feel the cooler temperatures and finally get some much needed rain. And I love seeing the lights and decorations going up on houses.
At this time of year, I know everyone is busy preparing for the holidays. Amid all the holiday festivities, COVNA will be having its annual holiday gathering on Monday, December 19 at 7pm. This is a great opportunity to see old friends and meet new ones. Plus, we will be electing new officers. Please join us and feel free to bring a dish to share if you like.
If you can't make the COVNA party, there are lots of other ways for you to connect with your neighbors. Visit our web site at COVNA.org. Join the COVNA e-mail list by contacting Doug Tabony (click for email link). And the newest way to connect with COVNA is to join your neighbors at Nextdoor.com, a social network website (like Facebook with no ads and no games) that is set up just for the households within the COVNA boundaries. To check it out, just go to www.castlewoodoakvalleytx.nextdoor.com.
I hope you and your families enjoy a wonderful holiday season. And keep an ear to the ground for COVNA activities coming in the new year.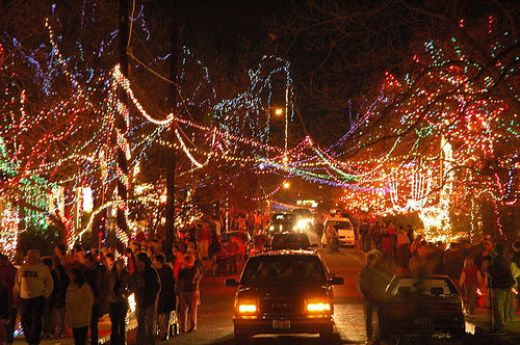 37th street Christmas lights
Click on image for more 37th street pictures.